STEP 1
Get ready the required documents
You need to get ready the below documents before you file the claim.
Purchase Order or SIGNED ACCEPTANCE OF QUOTATION/CONTRACT with Webcada
INVOICES from Webcada
RECEIPTS OR CHEQUE for both payment from Webcada
BANK STATEMENT show payment, payee's name and account number
SOFTWARE LICENSE NUMBER/EQUIPMENT SERIAL NUMBERS
Please indicate the record as show at the domain setting page.
USAGE REPORT for at least one month
CSV download of your Shopcada Order Summary Report
From MANAGE YOUR STORE (DASHBOARD), go to REPORTS > REPORTS > ORDERS SUMMARY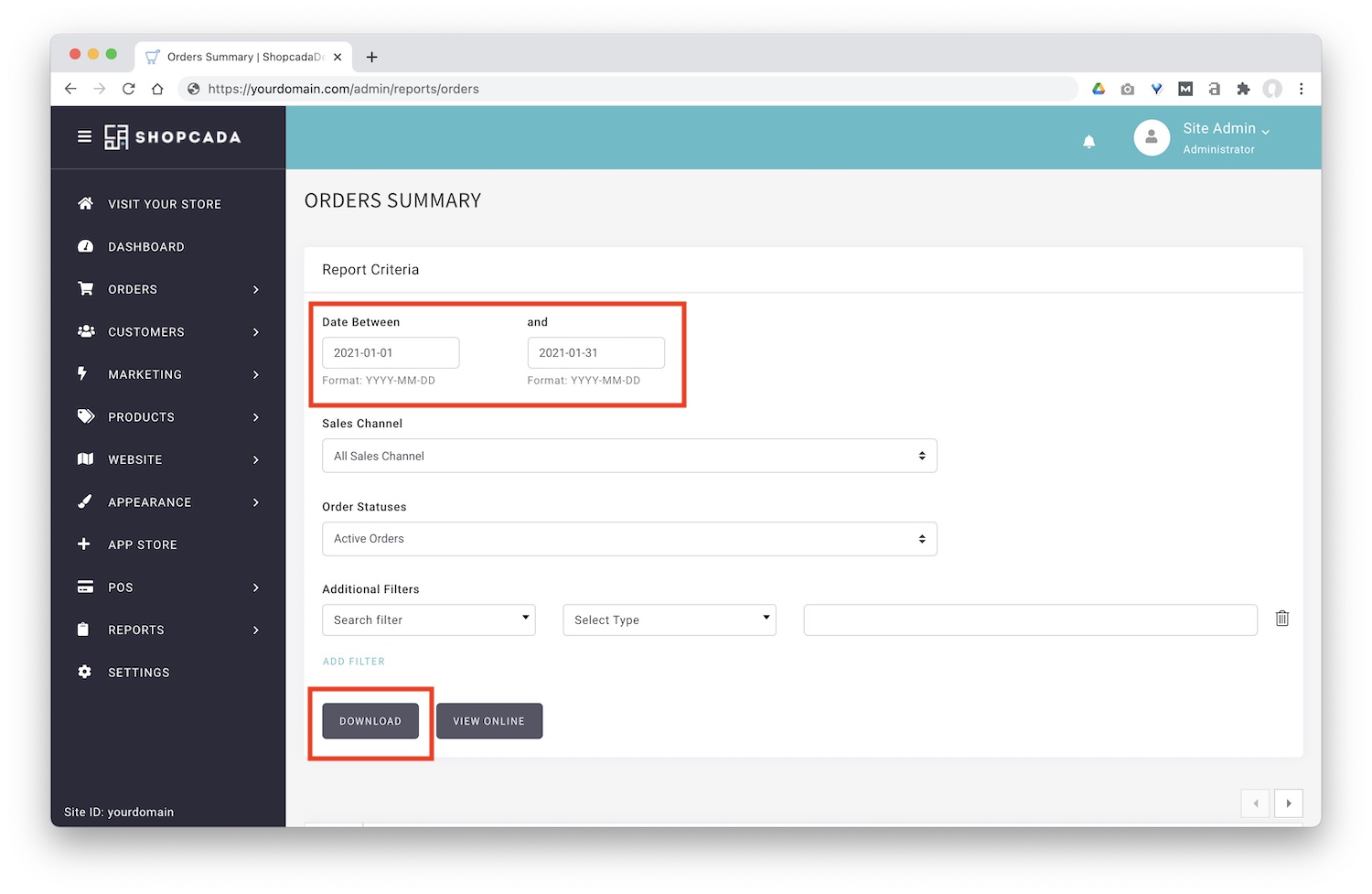 STEP 2
Login to Business Grant Portal
Click on File New Claim.
Select PSG for ecommerce you want to claim.
Complete and submit the claim form.
BGP will send you update as they are processing your claim.
Refer to BGP Guide (from page #11) for the step-by-step guide.