Product Collection is an additional / optional dimension for you to classify your products, usually to suit your marketing needs. Your products will be presented to your customers based on criteria other than product type.
Comment collections are NEW ARRIVAL, SALE, BACKORDER and etc, on top of product category such as Tops, Dresses, Bottoms and etc.
You can create any collection relevant to your business.
Product collection is Optional for products, collection of a product may change from time to time.
---
Create New Collection

From MANAGE YOUR STORE (DASHBOARD), go to PRODUCTS > CLASSIFICATION > COLLECTION page.
Click [NEW COLLECTION]

Enter the [COLLECTION NAME]
Click [SAVE]. The new category is ready in the list.
---
Additional Contents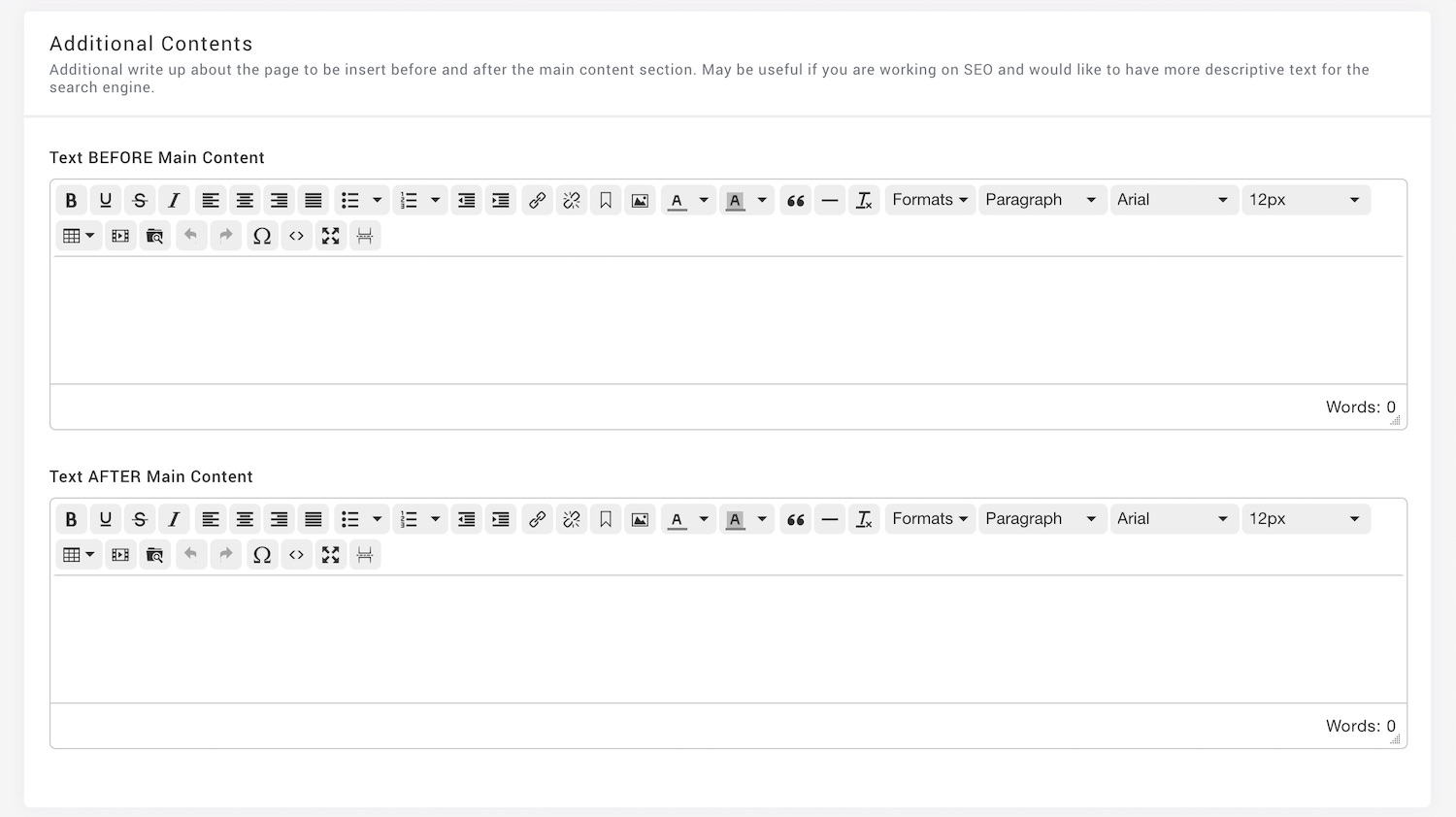 If you need additional text to display before or after the main content for SEO, you may enter at the respective place holder.
---
Image and Ribbon

You may upload a new ribbon for the respective collection. You may decide the ribbon position too.