Topics for Weight Based Shipping Configuration:
---
Add New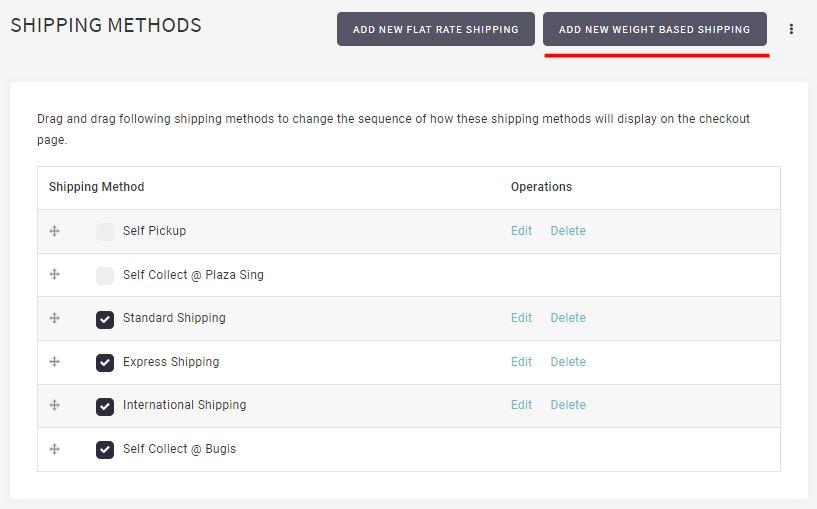 From

MANAGE YOUR STORE (DASHBOARD)

, go

to SETTING

then go to

SHIPPING METHODS
Click ADD NEW WEIGHT BASED SHIPPING
---
Name the shipping method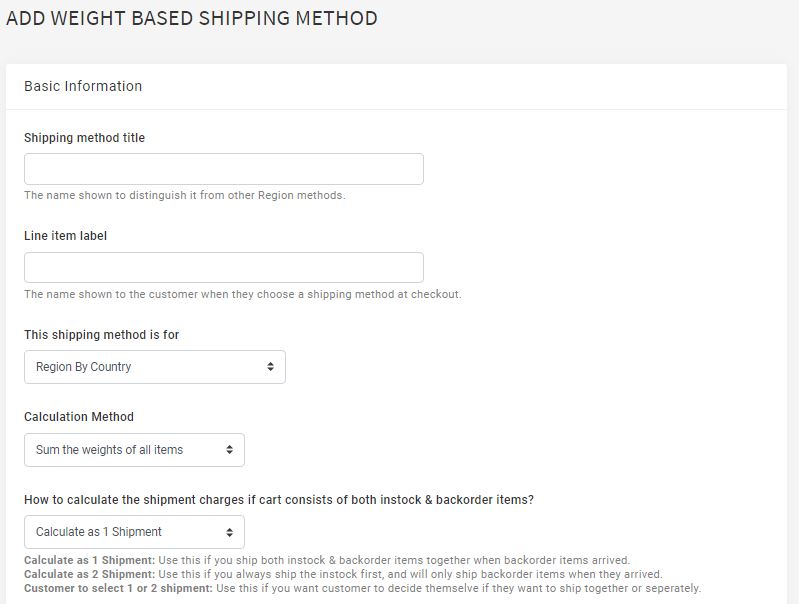 Enter the required SHIPPING METHOD TITLE and LINE ITEM LABEL. Make use of the different Shipping Method Title to assist you to identify shipping method, even you wish to label the same for customers.

Decide is the weight calculation based on total cart weight or use the heaviest item weight
Singpost will use the total parcel weight for shipping charges calculation
---
Sync the rate (SingPost)

If you are using Singpost Rate, you can sync the rate from SHOPCADA database.
Click the SYNC RATE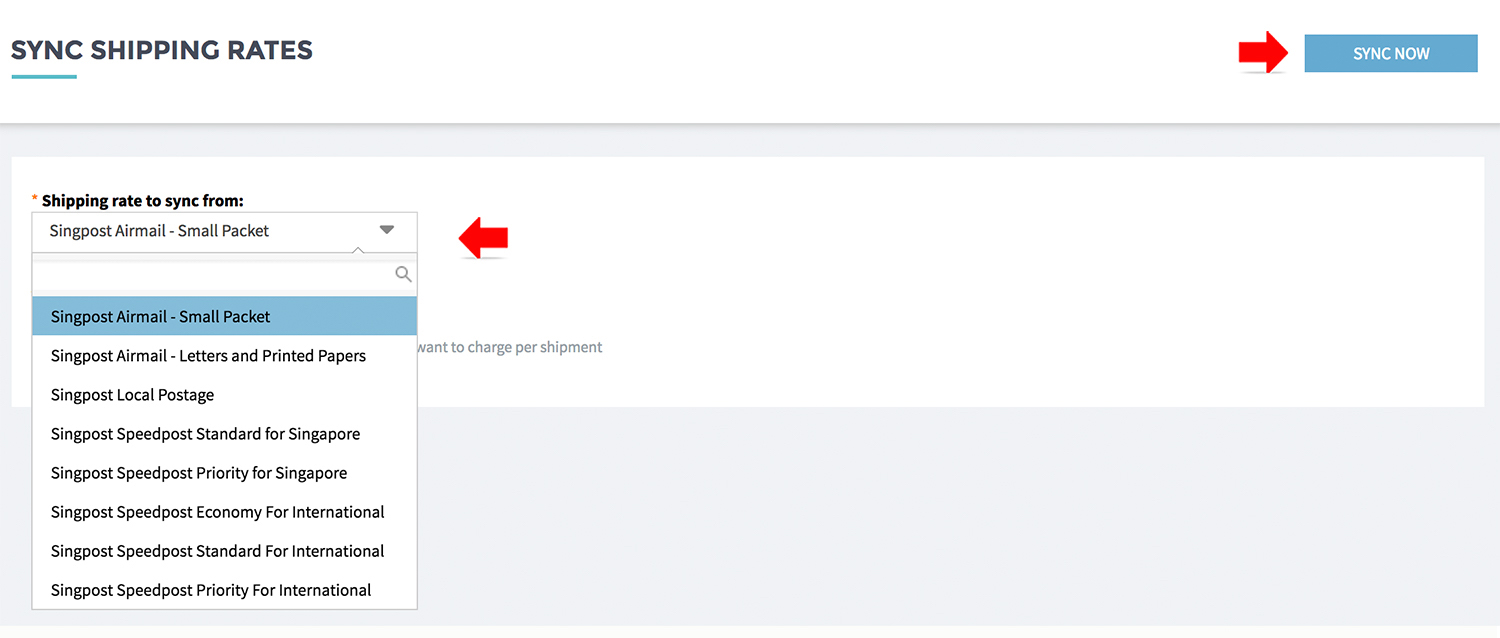 Select a shipping mode from the drop down

Enter markup, if there is any.
AIRMAIL rate is refer to regular airmail. Markup $2.50 for register airmail.
Click SUBMIT to save the rate and regions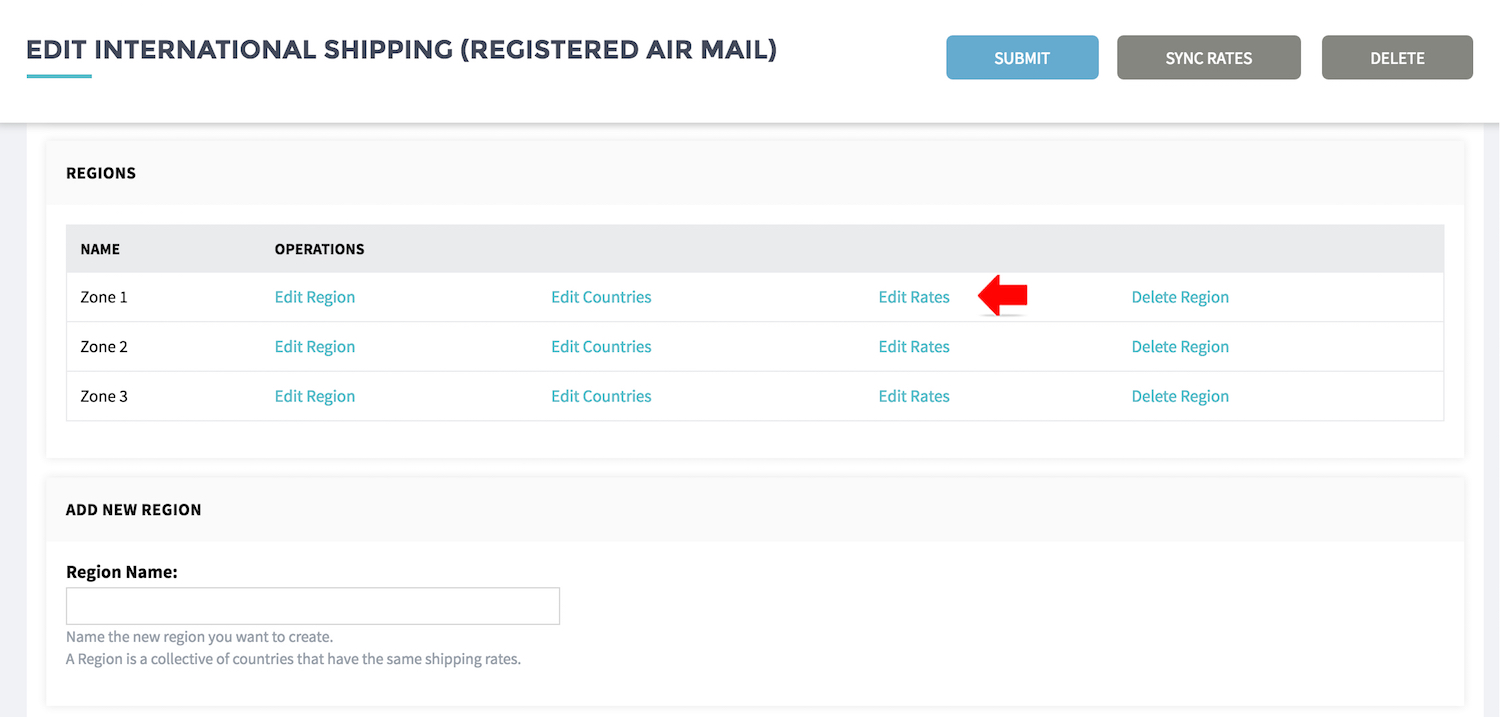 The region / country listing / rates will be sync based on the shipping mode you select.

Click EDIT RATE to edit the rates or your can re-sync.
---
Manual enter the rate (Other ship-modes)

For other ship modes with different rate structure by weight

Go to ADD NEW REGION, enter the name to Region Name
Click SUBMIT to save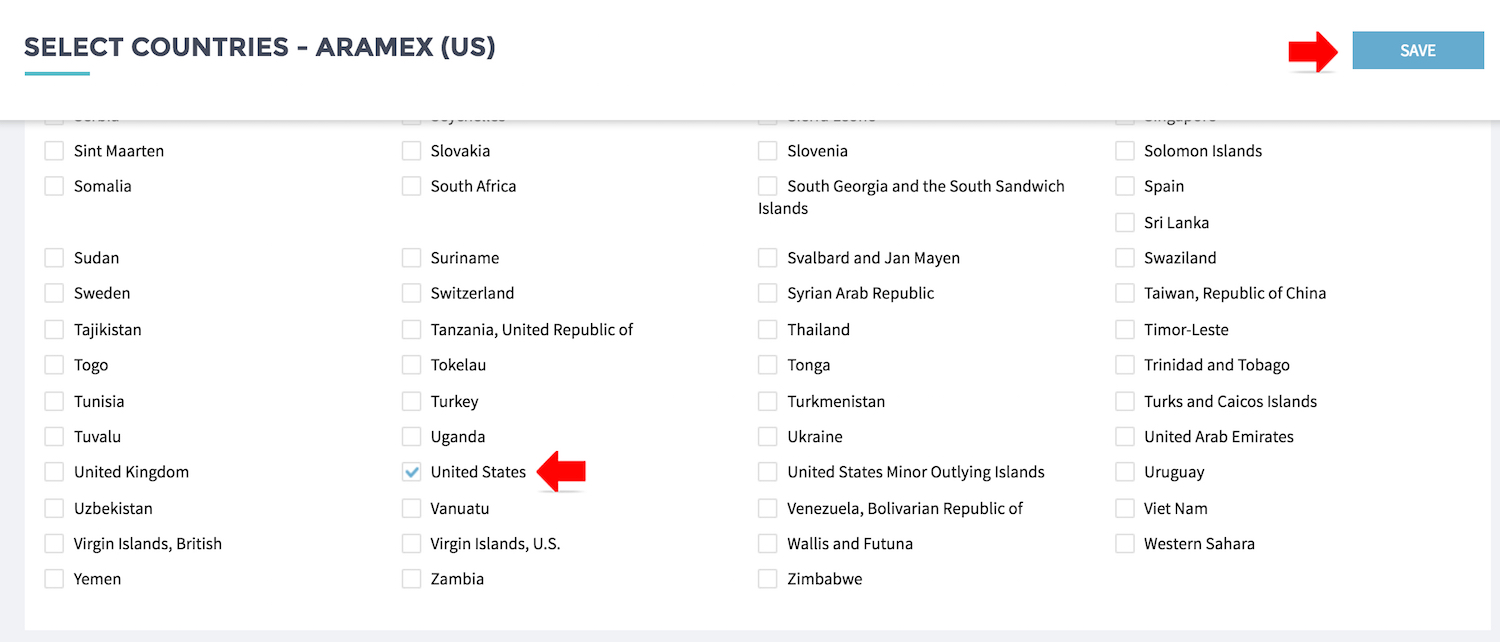 Click EDIT COUNTRIES, select the country fall under this region.
Click SAVE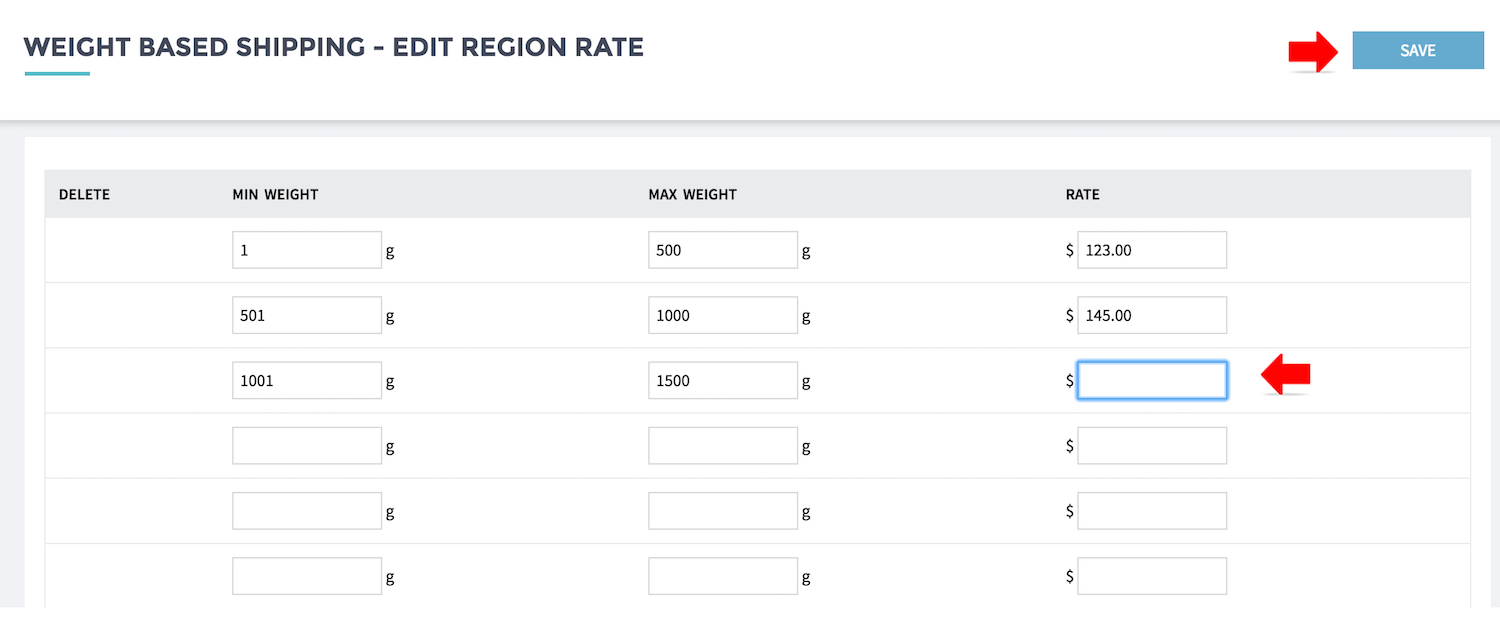 Click EDIT RATES, select the country fall under this region.
Click SAVE
Repeat the process for all regions required.