You may process order exchange at the Shopcada POS for all orders, including online orders.
Topics for order exchange at Shopcada POS:
---
Exchange an order via Shopcada POS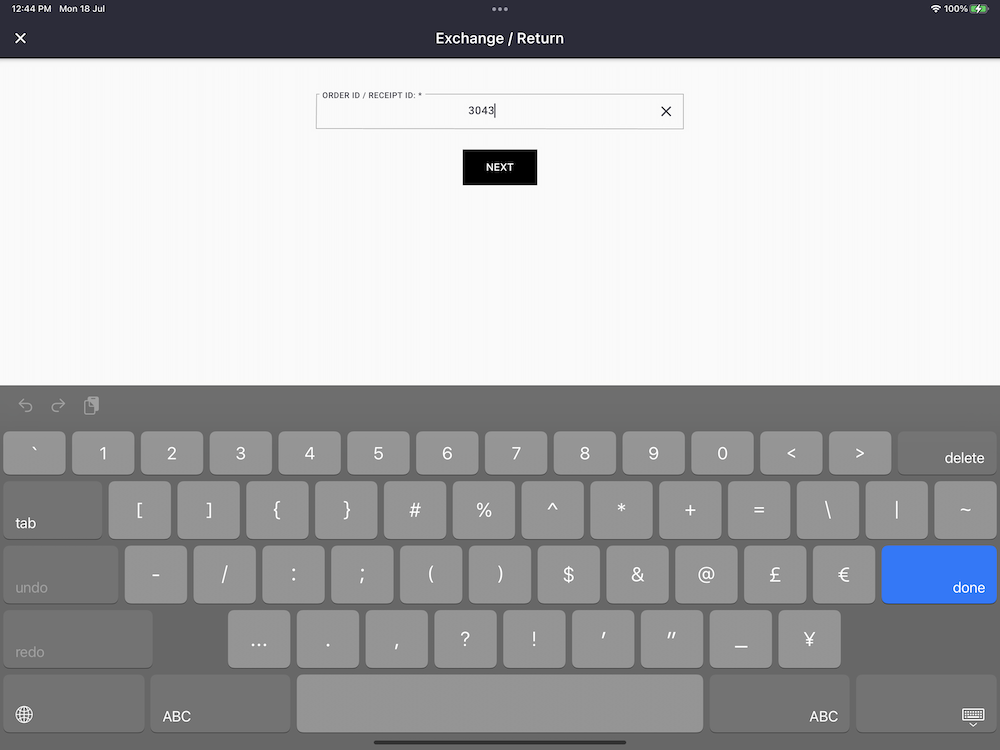 Go to Admin Menu > Store Operation > Return
Enter order number, tap Next
or
Go to Admin Menu > Register > Order History
Tap on order record row
Tap on [Return] button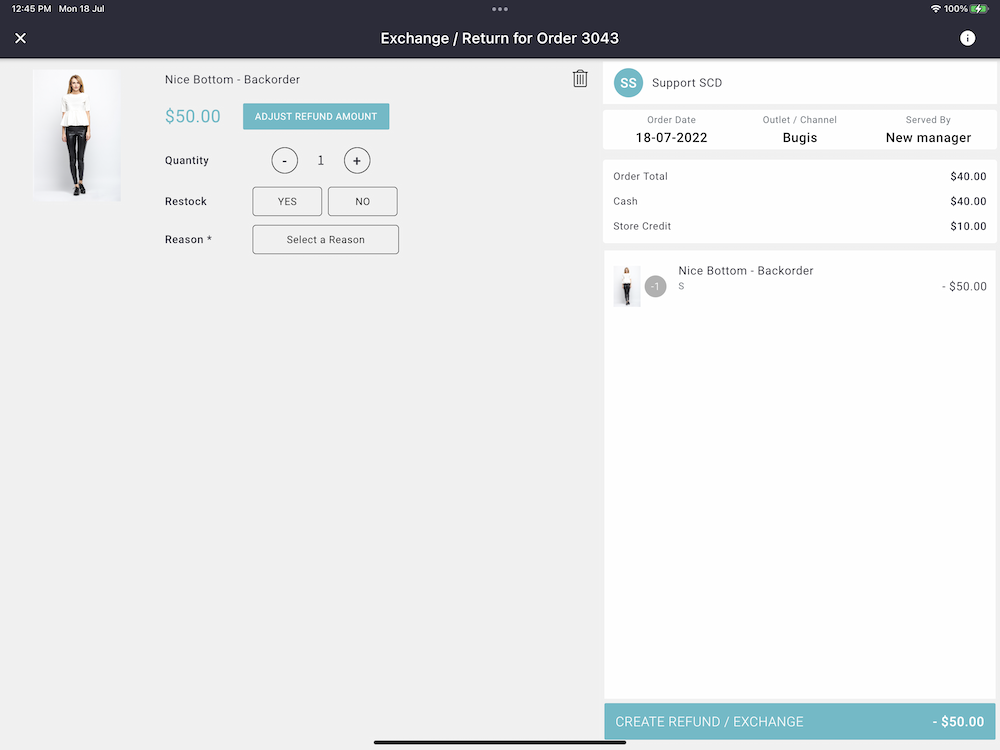 Tap to select the item for exchange.
Tap on Adjust Refund Amount if you do not want to refund full amount paid
Indicate the Quantity to refund
Indicate the the return item will put back in stock or no
Select a [Reason] for this exchange.
You can customise the Reason from the Order Refund Setting.
Tap [Create Refund / Exchange] to proceed to next step.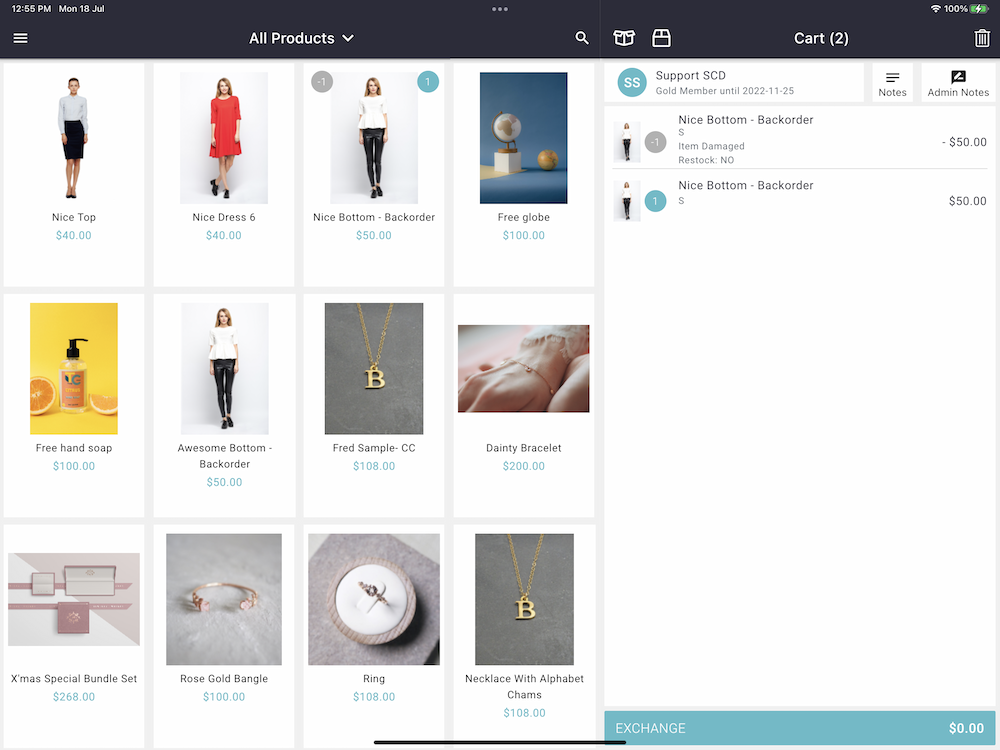 Tap to select / scan to add item(s) for exchange.
Tap [Create Exchange] to proceed to checkout as usual.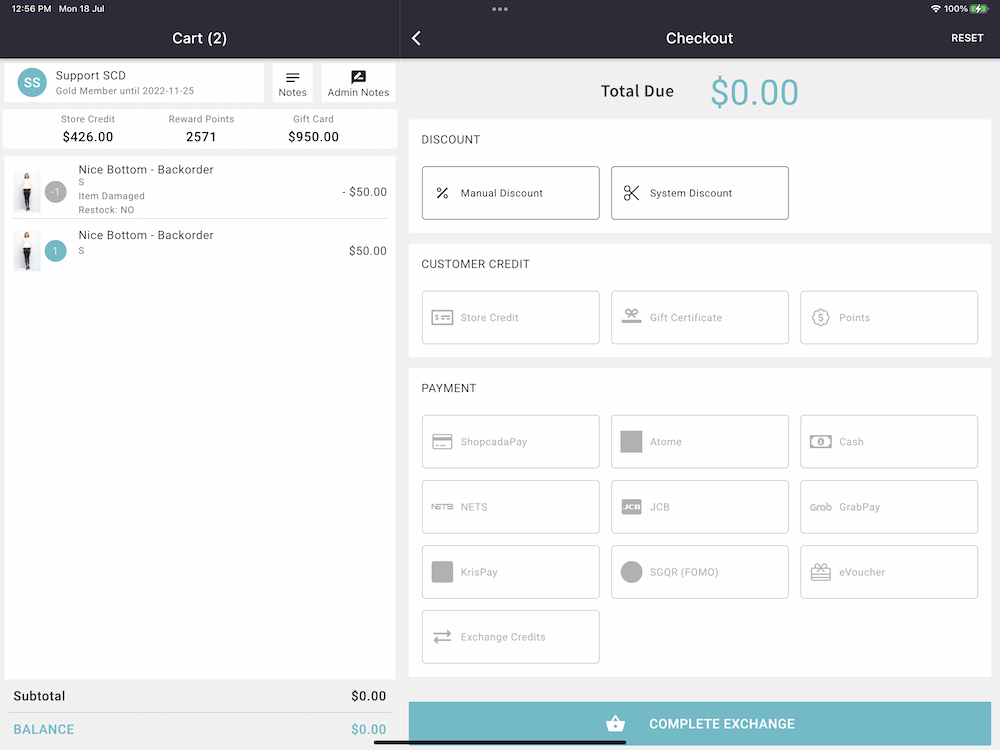 Apply discount and credits, if applicable.
If the exchange credit cover the order amount, change due will be $0.00 and you may proceed to [Complete Exchange].
If there is any balance value, please select the preferred payment method.
Tap [Complete Exchange] to complete the transaction.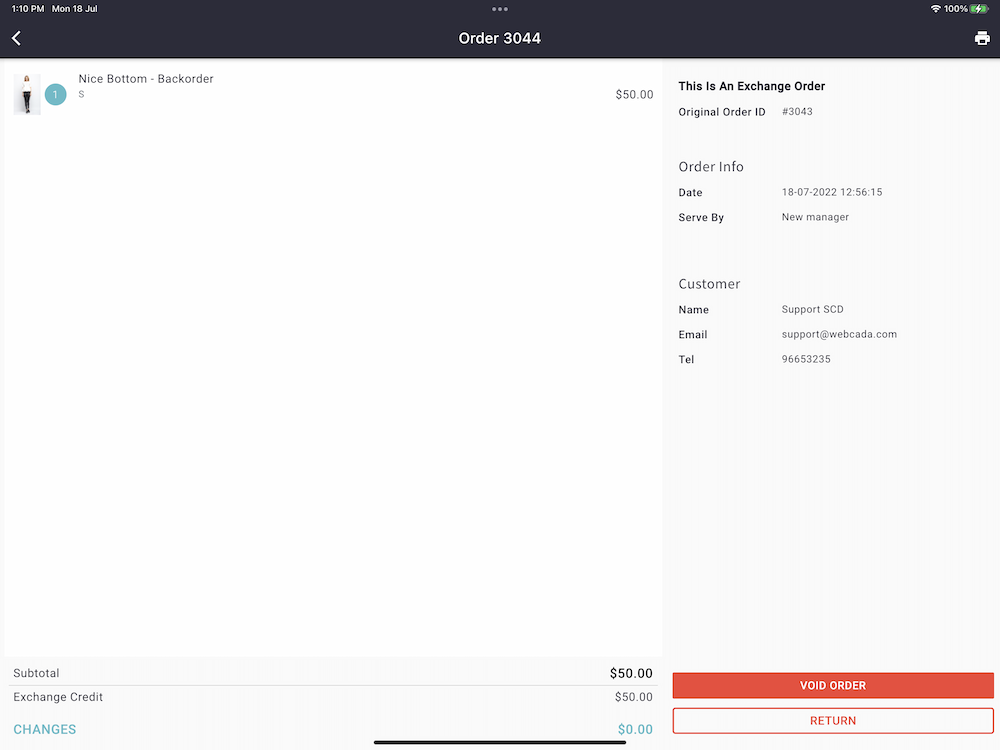 Go to Admin Menu > Register > Order History
Original order ID is shown at the order history.
---
Exchange Record: POS Sales Summary
Total exchange credit will be show at the summary report.