Shopcada support 2 types of shipping charges calculation methods.
Flat rate shipping - calculated according to number of items in cart or per shipment
Weight based shipping - calculated according to the total weight of all items in cart.
From

MANAGE YOUR STORE (DASHBOARD)

, go

to SETTING

then go to

SHIPPING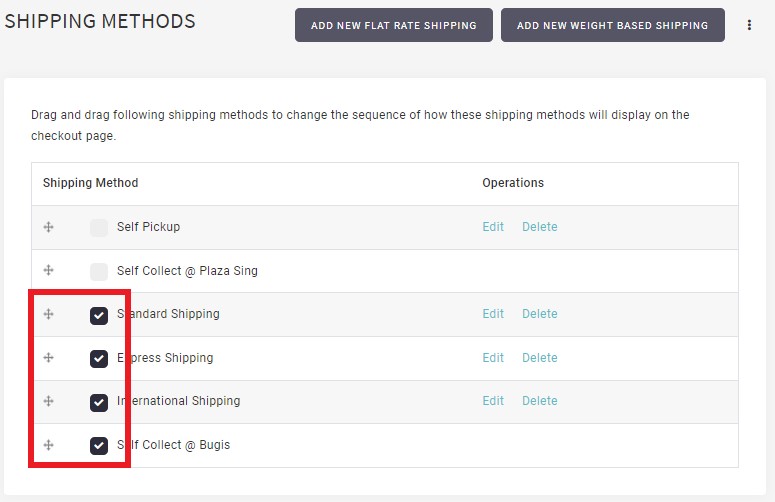 Click check / uncheck to turn on or off a shipping method.
Drag and drop with the drag icon to arrange the sequence display to customer during check out.
Click [EDIT] to update the setting of respective shipping mode
Click [SAVE CONFIGURATION] to save the update

.

To add new shipping method, click ADD NEW FLAT RATE SHIPPING or ADD NEW WEIGHT BASED SHIPPING.